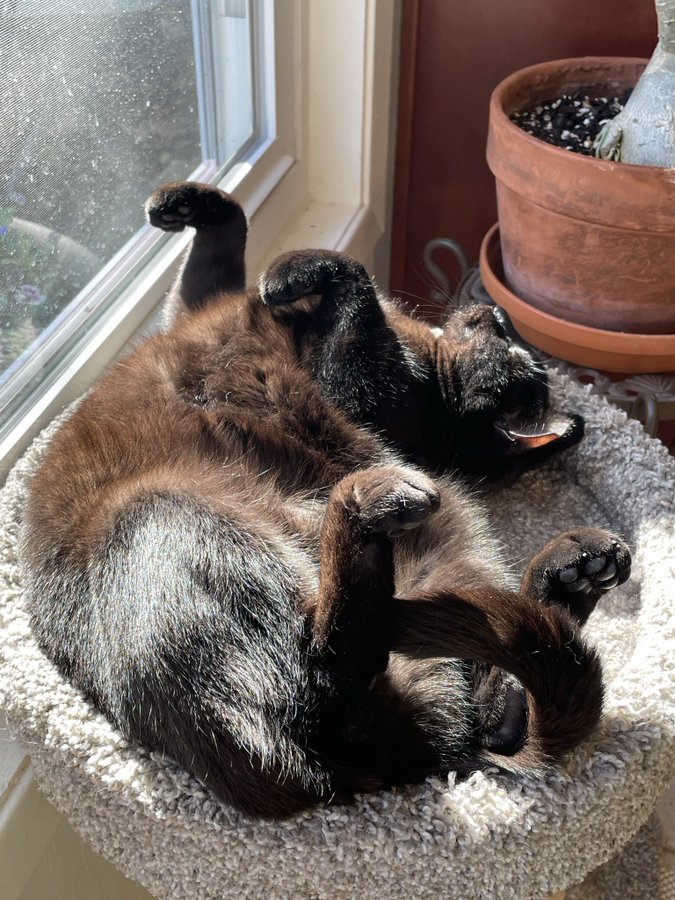 On Twitter, this photo is, "Once-feral cat sleeping, totally at ease and fearing no predator."

Xena came to us a couple years ago, rescued from the alleys of New York City by our daughter-in-law and our son. A small cat abandoned by her mother, she was preyed upon by every tomcat and larger cat in the neighborhood.

When the cat rescuers brought her in, got her doctored up and neutered, she refused to go back outside. So she was transplanted.
Now she sleeps peacefully, doesn't fight for food — often shares. She provides great companionship for the humans here, too.